March is right around the corner, and with it, better weather, warmer, longer days and temperate nights. This opens up a wide array of possibilities for travel in Europe, allowing tourists to start packing for their destinations of choice. Whether you would like to see a bit of classy, romantic France, take part in the spring festival at Kurt-Schumacher-Damm in Germany or even head down south to one of the gorgeous Mediterranean countries, it doesn't really matter because the first month of spring has a lot in store for us.
Naturally, there are those who still haven't made up their minds about where they're going, but feel like March is going to be the perfect month to add another notch on their travelling belt. Some aren't really looking for a long vacation, instead, they're just trying to find a good place to spend at least one weekend at. If you're one of these people who aren't sure about where to visit and what to do, take a look at our list of best places to visit in Europe in March. You can count on finding something that suits your travelling needs, no matter where you are or what kind of travelling you prefer.
20 Best March destinations in Europe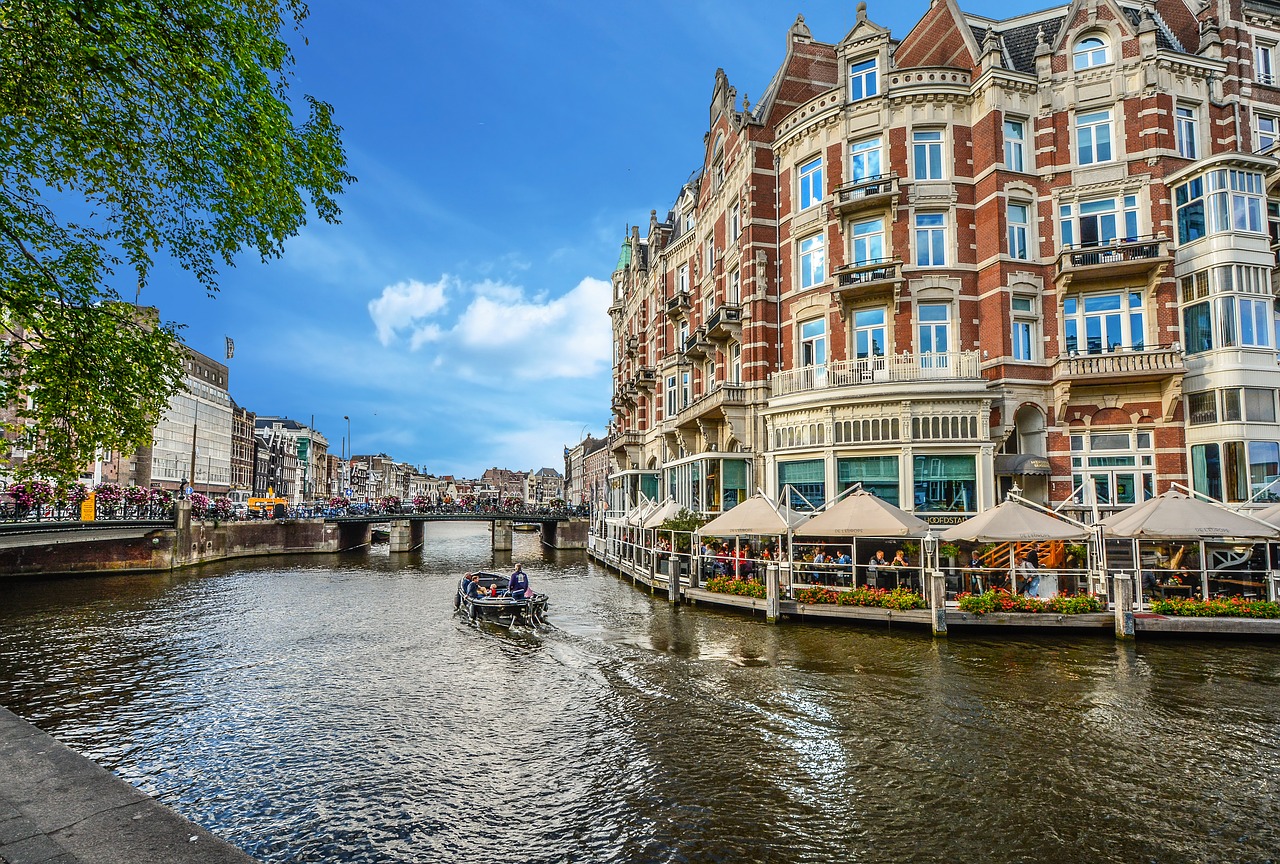 Amsterdam, Holland
One of the top destinations in Europe this March is a title most appropriate for Amsterdam. This lovely, libertarian city has got a lot in store regardless of where you're from or what you're into. Caffeine lovers can head over to Amsterdam Coffee Festivals that attract over 100 brewmasters whose unique blends you'll get to savour. Moviegoers should look for 12th rendition of CinemAsia film festival that brings you a collection of films from the East and introduces the public with their filmmakers, actors and other people of artistic persuasions.
Unfair Amsterdam event will introduce you to its up and coming artists and designers in a very vibrant art fair. Other than that, you can simply enjoy the spring in Amsterdam, the blooming of flowers and reemergence of fantastic picnic areas.
Barcelona, Spain
We're going to discuss the charm of Valencia a bit later, but that doesn't mean we have to exclude any other Spanish cities. It would be a shame, especially with a huge beer festival taking place here in Barcelona, with more than 300 kinds of beer available for tasting.
Again, there are additional options for those with more energy to them, so you'll also be able to take part in Barcelona marathon which will take you past some of the most important structures in the city, such as Sagrada Familia.
Belgrade, Serbia
Aside from being absolutely stunning this time of the year, Belgrade offers an extensive list of musical events that encompass rock, pop, jazz and classical music just to name some. Belgrade Philharmonic Orchestra will perform masterpieces by Borodin, Tchaikovsky and Prokofiev on the 1st of March.
March is really a big month for the city of Belgrade, and you'll be able to enjoy both an Educational Fair and International Motor Show. There is going to be something for everybody! International Youth Conference that takes place from 13 to 17 of March is going to be an excellent opportunity for young people to participate in debates and discussions encompassing a wide array of topics.
Berlin, Germany
Except for Saint Patrick's Day, which is going to be celebrated all over the world, Berlin will offer a unique assortment of events covering different artistic aptitudes. Berlin Graphics Day will take place from 15 to 17 March, presenting the visitors with art in different shapes and sizes.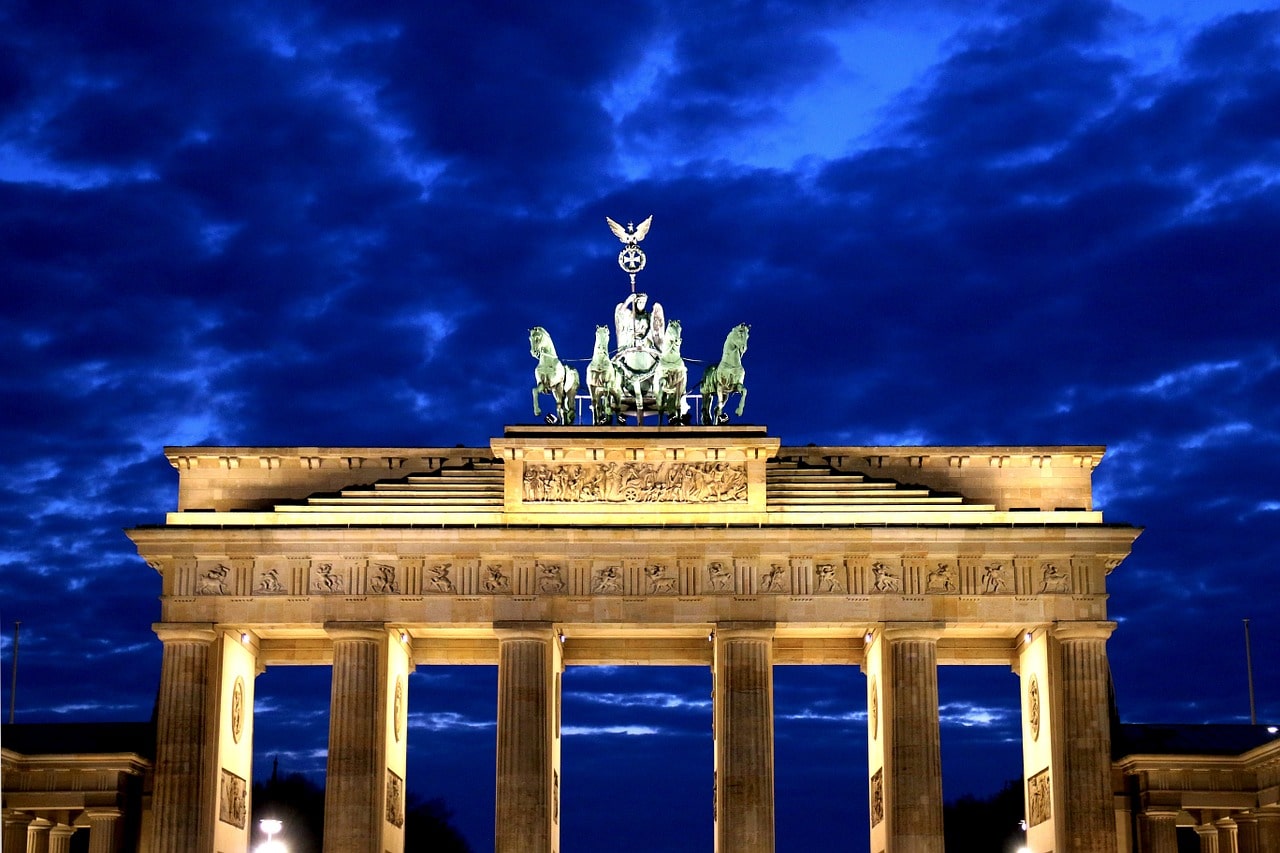 Read more: How to plan a trip to Germany
If you're looking for more philosophical activities, check out MaerzMusik, an event that explores contemporary music from various corners of the world, and also discusses the aspect of time and its implications. There are so many high culture events to visit in Europe that it's quite impossible to do so.
Bled, Slovenia
Although it's still cold and most likely covered in snow throughout the entirety of March, Bled in Slovenia has such a stunning beauty and a good selection of events that it's difficult to ignore. Most of these events cater to outdoor types of people and activities, so if you aren't to keen on being cold or skiing, maybe it's not right for you.
But, if you're interested in observing the 58th Ski World Cup or taking part in a winter marathon, Bled will be right up your alley. On March 3, an interesting carnival is taking place in Bled, ideal for learning more about Slovenian cultural heritage. If none of these events interests you, you can simply enjoy the Bled Castle that overlooks glacial Bled Lake while you're munching on their renowned vanilla pastries. The beauty of this area is known far and wide.
Budapest, Hungary
Budapest should be on your list of the cities to visit this March. During this period, the great country of Hungary celebrates its national day, meaning festivities and fun all around. There are also going to be concerts at Matthias Church and St. Stephen Basilica. They will be held throughout March, so it doesn't matter when you plan on arriving, you'll be able to hear at least one performance.
Read more: 10 things to keep you busy in Budapest
Hungary is a country well known for its thermal baths, which is exactly where you get to go during the Night of Baths, an event that enables visitors to stay in hot water late at night, and for lower prices. Also, don't miss out on magical river cruises that feel like such high-class events, allowing you to observe the mighty city of Budapest from an even mightier river of Danube.
Cardiff, Wales
Let's cross the La Manche for our next destination. Cardiff, the capital of Wales, has some interesting events on its itinerary for the month of March. In fact, most of the events are happening so early on at the beginning of the month, that you'll probably be able to visit some other country from our list in the same month.
On the very first day of March, Cardiff is going to be bathed in flags, dragons and song. The reason for that, of course, is the celebration of this fine day, dedicated to St. David, the patron saint of Wales. In the next two days, you'll be able to participate in Croeso Swansea 2019, a music festival that continues the celebration of St. David. On March 3, grab your best running sneakers and compete in the marathon. It's a perfect way to fully appreciate the beauty of Cardiff, its streets, buildings and bridges.
When all else fails, find a tour into the surrounding area and witness the natural beauty of Wales.
Crete, Greece
Easily distinguishable from many other European islands, Crete has always had a reputation of one of the most beautiful Greek islands, and definitely the biggest. There is so much history and culture to be uncovered in many Minoan ruins scattered throughout this heavenly place that you could spend whole March driving around and absorbing everything you see.
Read more: How to see the most of Samos in a weekend
Usually, there aren't any special events in March, however, Crete made it on this list for different reasons. First of all, the weather is going to be perfect for the exploration of ancient ruins such as Knossos in Heraklion. Secondly, this is not high season for Crete, so you'll be able to rent a car for next to nothing, allowing you to really take your time and plan an all-encompassing discovery of this great island. Rustic, hillside towns and ruins of ancient castles have such a unique charm that is almost impossible to resist.
On another note, you won't miss out on anything by not getting into the water since Crete is weather well-known for powerful waves that make swimming extremely difficult depending on the weather.
Dublin, Ireland
Most tourists are probably well aware of this, but March is the month when we celebrate Saint Patrick's day. Is there really a better place to spend the holiest of days than in Dublin? Pack a lot of green clothing items, put them on and blend in the biggest festivals and parades Ireland has to offer. Carnivals and dancing will take place day in, day out, drowned in a sea of alcohol. Of course, these events are glorious to behold even if you're travelling with a family or generally don't plan on drinking too much. It's simply too festive and charming not to have a good time.
If you stick around towards the end of the month and you feel like experiencing Dublin's great outdoors, The Dublin Walk Festival is going to kick it up a notch with three days of running. Make sure you're physically fit though because this event should not be underestimated!
London, England
London's March is not going to be any less amazing when compared to other places in Europe. International Women's Day, Saint Patrick's Day, Pancake Day (we have your attention now, don't we?). Find the best event for you, and have a blast, which is exactly what everyone else will be doing this March.
Read more: Top 8 vegan bars in London
It's also a great place to rent a car and then head out on your own. Road trips are the best thing to explore Europe, keep in mind though that people in England drive on the left side of the road.
Lucerne, Switzerland
March marks the end of the snow season in Switzerland, replacing skiing down Swiss mountains with more timid activities. It's the perfect time to visit the lake city called Lucerne. Cross the beautiful bridges from one part of the city to another, visit the cathedral or climb aboard a yacht moored in the pier and join the party there.
If you plan on arriving at the beginning of the month, you'll be able to witness the amazing Carnival in Lucerne. During the first six days of the month, travellers can observe events with appetizing names such as the Big Band or Monster Corso.
Read more: The drop-in series: Jungfrau ski region in Switzerland
Are you feeling nostalgic about the 70s and the 80s? Around the middle of March, The Retro Festival takes place at the Hotel Schweizerhof in Lucerne. Visitors will enjoy the legendary pop and rock hits of that golden era, so if you have a soft spot for discotheques, March in Lucerne is a must.
Luxembourg City, Luxembourg
So many festivals, carnivals and other activities are taking place in Luxembourg, making it one of the best European destinations to experience this March. We've already mentioned setting things ablaze in the section on Valencia, but if your hunger to see something ignited has not been sated yet, come on over to Luxembourg. On March 10, Buergbrennen is an event during which a big wooden cross is burned, symbolising the end of winter. Come to De klenge Maarnicher festival to find out more about local musicians, but there's also a good chance that some of the more prominent international musicians make an appearance. This festival starts in March and ends in April, so stick around if you can afford to do so.
Stréimännchen, or a straw man, is yet another symbolical burning and it marks the end of the carnival. Youngsters carry it, set it ablaze and then toss it into the river from the Moselle bridge.
Milan, Italy
This one is going to be a bit different. Instead of discussing highbrow entertainment forms or tasting a delicious meal or two, we'll present you with a brand new railroad route. Stop by the modern train station in Milan and get yourself a ticket to Frankfurt, Germany. The new route will take you past some other famous European cities such as Lucerne, which has already been mentioned in this list before. It is going to be a trip that you'll hardly forget. Observe the lovely nature and find solace in the much-needed city break.
Óbidos, Portugal
This small Portuguese town will host a very special event this March. We've done our fair share of running, dressing in green, listening to masterpieces of our culture or observing them with our eyes. This is going to be hands down the best event in Europe in March 2019 – International Chocolate Festival. Savouring delicious chocolate might be the best way to greet the spring, so don't miss out on such an exquisite, premiere event such as this one happening in a small, medieval town called Óbidos.
Paris, France
Oh, the picturesque Paris is one of the most attractive cities in Europe, and probably the most recognizable place to people who live on different continents. Frankly, it's always lovely to come to Paris, regardless of the time of the year and view the entire city from the top of the Eiffel tower. There is always good food to taste, wines to procure and museums to visit. But what is so special about March you might wonder. What unique attractions does Paris have to offer?
For starters, you can spectate La Verticale De La Tour Eiffel, which is basically a race to the top of the iconic tower. Bookworms can look forward to the biggest literary event of the year known as Salon du Livre. There, you'll be able to get books signed, hear author readings and meet fellow bookworms, making it one of the biggest events in March in Paris. Towards the end of the month, Carnival das Femmes continues the vibrant tradition that dates back to 18th century, so if you're looking for a festival to join (or observe), this is an excellent opportunity!
Prague, Czech Republic
If you're feeling the need to satisfy your cultural side of the personality, then don't wait a minute longer and start preparing to head on out to Prague. There'll be so much music, both classical and modern that you probably won't be able to keep up with every event going on. Don Giovanni by Mozart is going to be performed at the Estates Theatre. Jethro Thule and Mireille Mathieu are performing their music for loyal fans at Prague Congress Centre.
Read more: 10 things to do when you're in Czech Republic
Many exhibitions will be on display in the National Museum, some of them being Noah's Arl, Czech-Slovak and The Celts. When, and if, you tire from absorbing timeless art, prepare for the celebration of Saint Patrick's Day which is going to be almost equally celebrated as in Dublin.
Rome, Italy
It's really difficult to narrow down all of the amazing opportunities that Rome has to offer, making it one of the best places to visit in March. Where to start? Well, let's pick something easy first. If you're a big automobile buff, the capital of Italy has a surprise for you. On March 9, go to the church of Santa Francesca Romana and you'll witness the biggest congregation of cars ever to be assembled. On this day, Romans drive their cars to a location near this church in order to have them blessed by the patron saint of drivers.
March is historically a very turbulent month for Romans, for they remember the murder of their emperor Julius Cesar on 15th of March, a day that came to be known as the Ides of March. You may pay your respects to one of the greatest people of classical Europe.
Since this is the month of Festa Della Donna, you could spend the most incredible International Women's Day ever. Is there a more romantic place for such an important day than Rome? Hardly.
Transylvania, Romania
Do you believe in vampires? Local people in Transylvania will definitely try to scare you with folklore and 'true' horror stories, and they've got Bram Stoker and Dracula to back them up. The fact is that there were some really nasty things going on throughout the history of this region, but there's nothing there today that should spoil an excellent spring vacation. Expect quite a lot of fun if you head out in this direction, as there will be celebrations all over the Transylvanian region.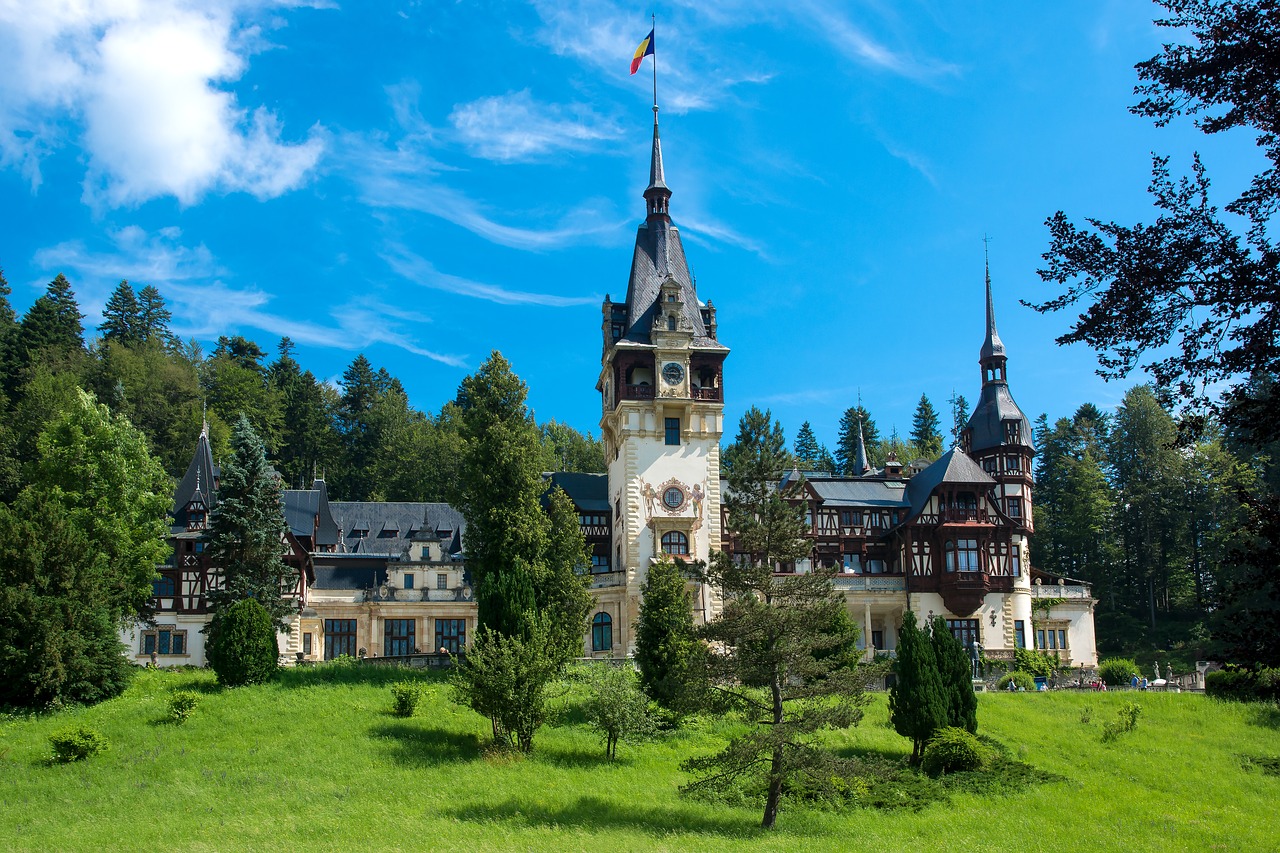 Two cities in this region will host several interesting events. In Sibiu, sounds of classical music will emerge, thanks to the International Piano Festival taking place from March 2 to March 4. Towards the end of the month, you'll be able to peruse local goods at Sibiu Easter Market. Try the Romanian dishes or get some souvenirs for friends and family. There's also the town of Brasov, where the more traditional sounds will be heard at their own music festival. End your excursion with a half-marathon taking place here on the very last day of March.
Valencia, Spain
Have you ever wondered how a European paragon of Burning Man would look like, and where exactly it would take place? The answers to these questions are 'exquisite' and 'Valencia' of course. Huge wooden ninots, or puppets, are paraded through the city of Valencia, culminating in their incineration. It's a fearsome sight to behold, so if you're in Valencia Spain towards the second half of March, make sure you don't miss it.
You'll probably have a lot of spare time on your hands, so make sure to visit some other prominent tourist attractions as well. The City of Arts and Sciences is absolutely breathtaking, an amazing architectural legacy of Santiago Calatrava, a Valencian man himself. This futuristic marvel looks aeons ahead of its time, prompting each visitor of this fine city to see it. It is also the home to the Oceanographic, Europe's largest aquarium. If you're more interested in surrounding areas, take part in a tour of Albufera Natural Park. Valencia also has a good-looking old town called Barrio del Carmen, and it 's more than worth your time.
Valletta, Malta
This beautiful southern city and the capital of Malta already has a nice temperature even though it's still only February. This time of the year, you'll be able to procure excellent hotel deals and find yourself a place to stay and fully appreciate the events unravelling in March.
On March 3, a triathlon is taking place in Valletta, so make sure you're ready for this test of strength and endurance. The day after, you'll be able to enjoy the sounds of Mozart's Cosi Fan Tutte in the evening. If you happen to find yourself in Mediterranean Conference Centre in Valletta on March 16, you will treat your ears to the magic of Mahler's Fifth Symphony.